photo by jeremy
For the past two years, we've celebrated Dia de los Muertos at home in the DF. And while the local festivities are beautiful and lively, this time we ventured out to the nearby city of Puebla with some friends to enjoy the awesome food, altars and cemeteries of this colonial city.
photo by jeremy
Puebla is also known for its fabulous Talavera design. Check out this water fountain!
The fate of every writer.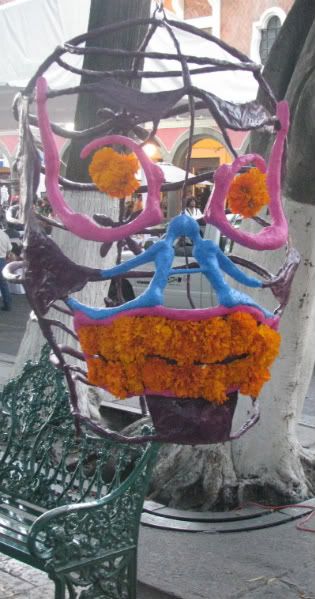 photo by jeremy
This cool and creepy calavera was part of Puebla's many exhibits on the main plaza.
In memory of Mexican icon Pedro Infante and, of course.........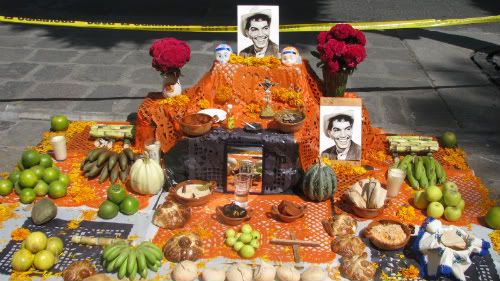 ........the actor and beloved comedian Cantiflas.