SAN LUIS POTOSI, SLP--The Centro Historico or historic downtown, of this city of about 730,950 residents, is filled with beautiful churches and colonial buildings from its mining heyday. Gold, silver, lead and copper can be found in the surrounding mountains.
During our trip we couldn't get enough of SLP's traditional dish of enchiladas potosinas, which are spicy, soft red tortilla tacos filled with cheese and chile...yum.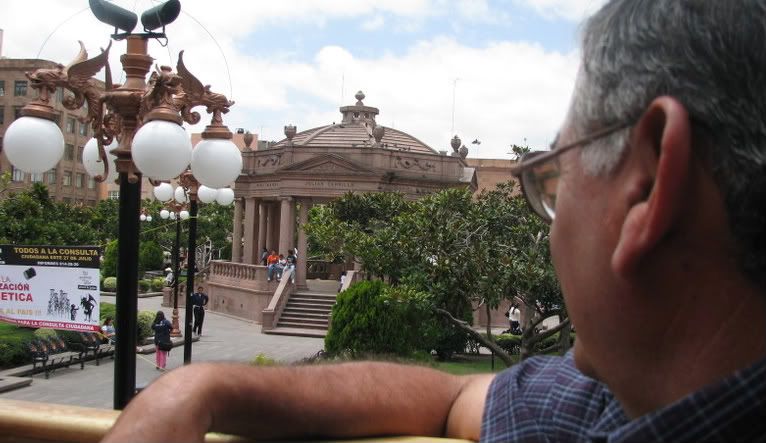 photos by jeremy
Papi looks at the city's main downtown plaza from a double decker trolley.
The Mexican military now enjoys this castle-like building.