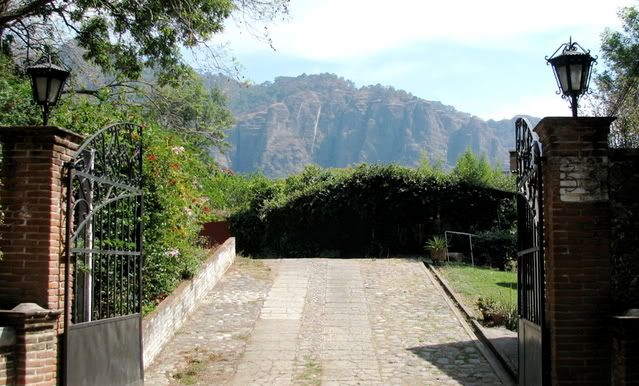 photo by jeremy
TEPOZTLAN, Morelos--This dramatic entryway greets some lucky homeowner here. Tepoztlan is just south of Mexico City and is a popular weekend destination for Chilangos (Mexico City residents) who want to leave the hustle and bustle of the megalopolis behind. Jeremy and I treated ourselves to a Valentine's weekend here, and then didn't want to leave. Officially recognized as a "Magic Town," Tepoztlan overflows with charm. An Aztec pyramid in honor of an ancient **Pulque god towers over the city on the mountainside.
**check out Jeremy's story about pulque by clicking on the blog title "Welcome"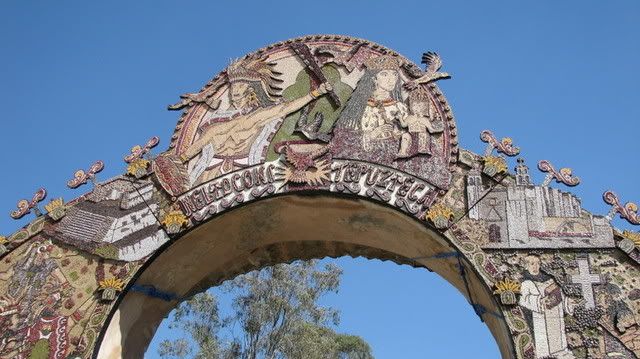 photo by jeremy
TEPOZTLAN, Morelos-- Another beautiful entryway--this time to a church and convent here. Locals build an archway beaded with seeds for this entrance every year.